I finally got it all put together and it sounds AWESOME! It nails that vintage Weir tone, finally.
Here's the gear. Starting from the top down.
Ibanez UE-700
Korg DTR-1
Furman Power Conditioner
Ibanez AD-230
Peavey Super Festival F-800 B
Custom Cab 2 x 12" 16ohm Hemp Cone Tone Tubbys
Ibanez AR-400 Artist, Super 80 pups, with Trisound "trisound is key"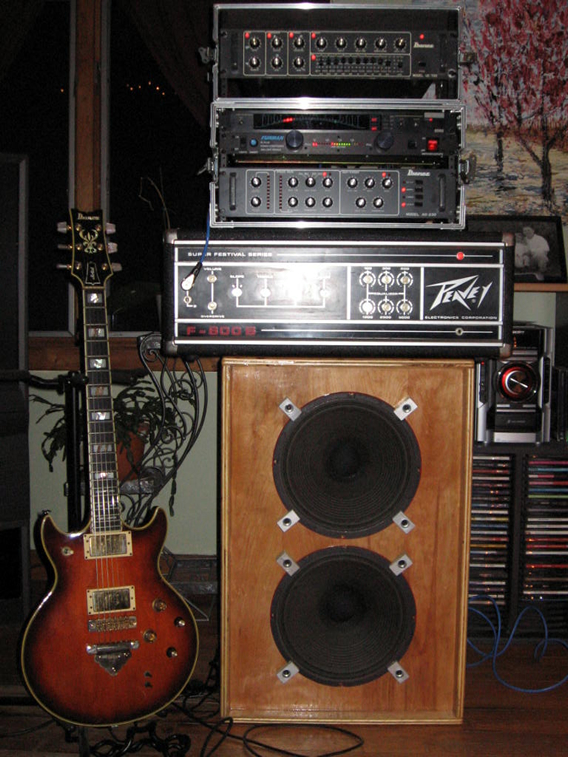 "Without love in the dream
it will never come true"