Finally finished Jeff's Walnut Rack to go with the guitar "o) I'll post pics when I get the rack loaded, but Jeff wanted some pics posted straight away, so here you go
Top box for Outlet Strip, Tuner, SMS Preamp, FX tray, GCX Audio Switcher, and Backup Power Amp... Lower box for McIntosh 250. All the walnut is from the same tree, wide enough that no boards are glued for width... with the exception of the FX tray, as I was running out of wide material.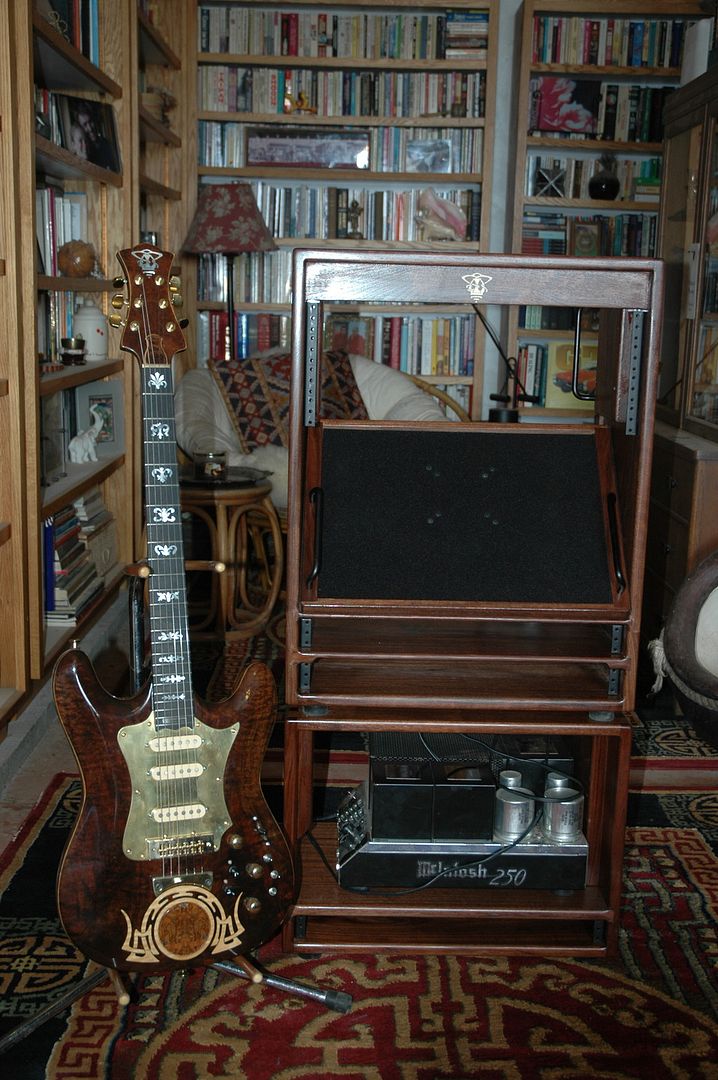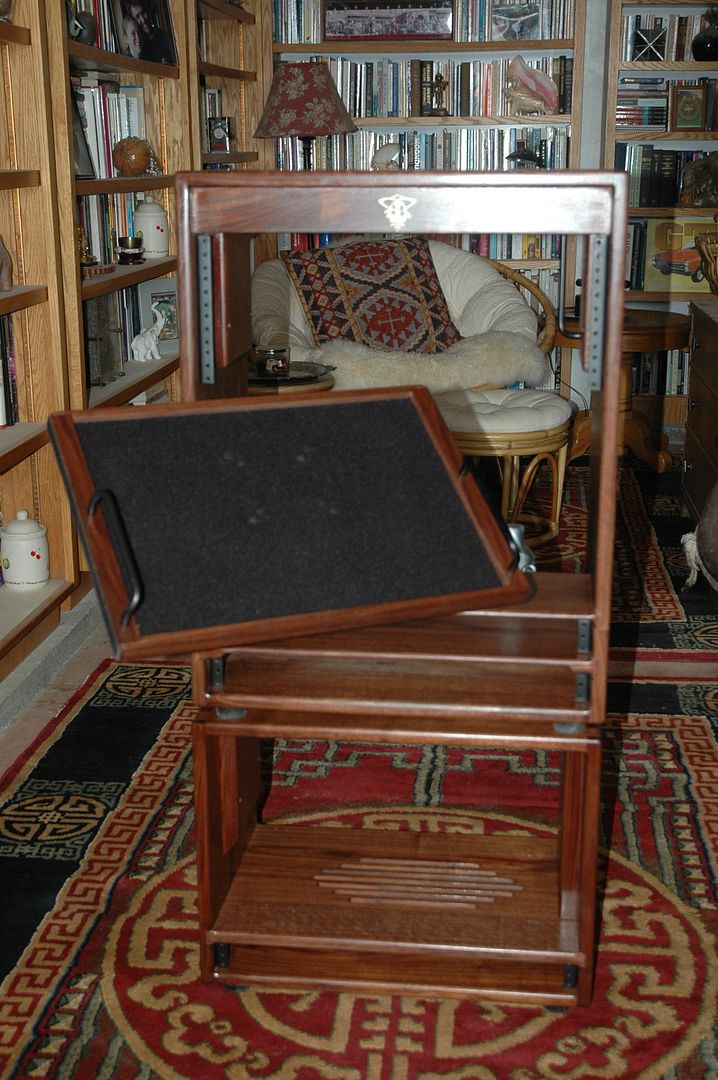 Last edited by
milobender
on Thu Apr 28, 2016 3:58 pm, edited 1 time in total.